Wildlife Photography
Wildlife photography requires detailed study of the subject. Mainly it is a specialization for a movie capture, as motion picture provides more information about the subject - animals and birds, and their behavior, yet, photograph of animals and birds have a great market for calendars and posters.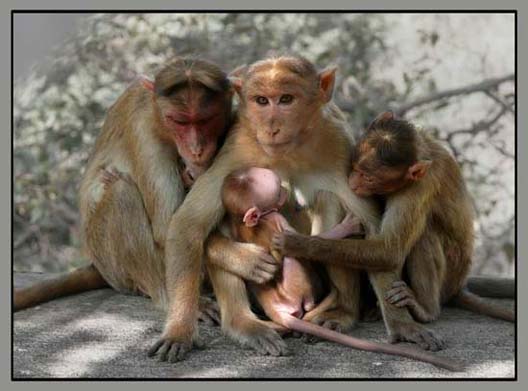 Photograph by Anwarali Kapasi
The techniques of wildlife shooting are similar to those of shooting with a gun! We have to be patience, hide ourselves and wait for the right moment.
We have to find or create a hide, which could be natural or artificial, depending on the location and which animal we are shooting for wildlife photography. If we are shooting a bird in a nest, hide the camera in a tent covered with some leaves and wait for the bird to arrive. If we are shooting big game, then either use a vehicle for protection or in a special case, we may climb on a tree. An assignment of a wildlife shoot may extend for months or even years.
---
---
Never leave the vehicle when shooting big cats. Even rhinos and hippos could be dangerous as they are very possessive for their territory. Elephants can attack if we go close. All animals are extremely dangerous when they are with their new born.
We can also use a remote control trolley and a camera, which can be clicked or operated with a remote. This trolley can be driven safely from a distance, right till the face of a lion. Yes, there are chances of an inquisitive animal, who may break the equipment.
For successful wildlife photography, we need to win the trust of an animal. Irrespective of any species, we can do it with lots of patience. For this, we have to prove that we are not going to harm them, nor we are going to ask for a share from their food.
This take lots of time. May be days or weeks. While approaching an animal, always wear same clothes, especially of natural color like green. Never ever wear a perfume or even use a soap for bath. The animal will recognize us by our body smell. Our body language is extremely important as that is the language, an animal understands.
Initially, we have to keep a distance. After few days, the animal will accept us. Trust will be developed, that we are not going to harm or share their food. Then we can get closer.
This approach works even with a group of hyenas and lions, but finally, it depends on the nature and the mood of an individual animal. Risk factor is always there, but once we gain trust, we can go ahead and shoot even extreme close up shots.
Otherwise, we will need tele-photo lenses of different focal length, may be from 200 mm to 1200 mm. As we cannot change a lens at the last moment in wildlife photography, we will need extra camera body also, preferably of the same make, so that if required, we can interchange a lens. We can use a 2x tele-converter for further penetration. We must mount the camera on a sturdy tripod as a tele-photo lens will multiply slightest of camera movement.
Avoid an SLR camera for shooting timid animals as it is noisy. A good quality compact camera with an option of remote control click is better. Keep the camera mounted on a tripod and camera settings on auto or programme mode. This will remove the burden of setting the shutter speed and aperture. Shoot on continuous mode as there will be very little time at the peak of the action.
Wildlife photography is a specialization and for committed professionals, it could be a stay in a jungle for months. So plan the shoot for full details including food, medicines, gasoline, extra memory cards and batteries. We must have all life saving devices with us. Inform the authority before entering in the jungle. A companion or a local guide is a must.
Never, never interfere with nature. If there is a hunt, just keep watching and clicking. Let the mother nature do her work.

Read more about various subjects of photography
Photography in direct sun light:
Royalty free stock photography:
Return back to Tips on photography from wildlife photography


---
Go to us-national-parks-guide.com for more information on National Parks
---
Have you got something to share?
Write about it
Get discovered - write your tips, solutions and suggestions on various topics of photography. Share your creativity with others.
Your opinion on this tip
Click below to see contributions from other visitors to this page...

4 Tips For Taking Photographs Of Deer Not rated yet
There are a number of wild creatures that can be easy to photograph but unfortunately in most cases deer aren't one of them. They're cute as youngsters, …