Industrial Photography
Industrial photography is a specialized subject. Seldom we will shoot a factory or an industry as our hobby. Nevertheless, it is a must practice for a professional photographer.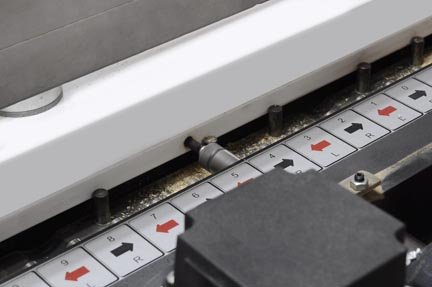 This genre of photography is no at all an easy task. We must have thorough knowledge of exposure technique. In most of cases, ambient light will give the contrast variation, well beyond the latitude of the film or the digital image sensor. So we need to measure the brightness of light properly.
---
---
We can exploit available light for most of the shoot, especially when there is no model (worker) in the image. The working area will always be bright enough to give enough light for proper exposure. Composition and framing is a key element. It can be a long shot or isolation of certain manufacturing process, the visual impact with strong lines will make the picture.
Digital photography provides good preview to analyse the shot, as it is very difficult and expensive to re-shoot any industrial photography assignment. When we are shooting any industry or a manufacturing plant, we are upsetting the entire production line and production schedule.
Preparation is extremely important. Visit the factory in advance and ask the client to make the environment clean, especially of grease and oil marks on machinery. See if we require some paint work to be done. In most of big factories, workers are in uniform and work suite. If not, then instruct workers to be present in work suit and all safety gadgets.
We can use slow shutter speed and capture movement to record as artistic blur. A good tripod to support the camera is must. Use of reflectors on shadow area of the image will do the trick.
Shooting exterior of an industrial building or a plant is same as shooting architectural details of a commercial or residential building. Additional advantage is lighting provided on an industrial plant, which should be exploited, especially at dusk.
Read more about various subjects of photography
Photography in direct sun light
Royalty free stock photography
Wildlife photography Return back to Tips on photography from industrial photography


Have you got something to share?
Write about it
Get discovered - write your tips, solutions and suggestions on various topics of photography. Share your creativity with others.