Surreal photography
Surreal photography is a way to convey a visual message in an imaginative way. Photographs shot with this theme are far beyond realism. It take products into a futuristic, new world.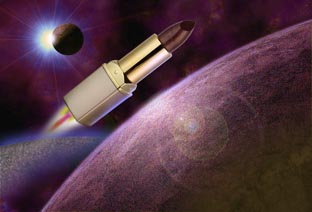 Surrealism has no limits. It is all about showing an imagination one can dream. We can cross the line which otherwise define rules of composition and lighting. A television set in the sky, lipstick orbiting a planet, a watch in a very beautiful, well finished golden mouse trap... there can be endless possibilities for our creativity.
---
---
These type of images are eye catching, amusing and stunning. In advertisement photography, they have first preference. They can be used with any subject, but for product photography, they work extremely well. We can present a product which is entering into a future arena.
We need to have a good collection of some unusual props. A beautiful golden bird cage can be used in a shot for an expensive perfume bottle. We can experiment with miniature room sets. These sets can be constructed with wood or hard plastic sheets. If we manipulate with the perspective by making side walls taper or in a trapezium shape, and end wall smaller as compared to the front opening, then from camera angle, the set will appear much larger because of false perspective lines. Even a small room set of merely 30 cm x 30 cm will look like large room. This type of set is further enhanced with false perspective lines on the floor. Now if we place a small product like a watch or a mobile phone inside this room, it will appear as a giant as the brain takes reference of angled lines to visualize the size of the room.
This type of effects can also be done with the use of photo editing software. We can merge two or more different photographs and if we change the scale of one photograph, then we can show endless variations.
This type of mixing can have unexpected theme of different subjects in one single frame.
Surreal photography is all about you think in your wildest dream and we will deliver. Visualization can be from the art director or the client, this approach is bound to give the leading edge, even if we may have to purchase some images from stock photo agency.
Return back to Home Page from Surreal photography


Learn more about
Royalty free stock photography