Nature Photography
It takes lot of planning when we go for nature photography. We may not get what we have planned for and may get some unexpected pictures.
A good macro lens or close-up rings are required to shoot small subjects. A good handy tripod is must. Smaller version of tripods are available and they are light weight and very convenient to use, especially for low level shots.
Knowledge of the subject, which we are planning to shoot, is required. If we are planning to get a photograph of an insect, we should know during what time of the year it is there. We should also be aware of the climatic conditions of the region.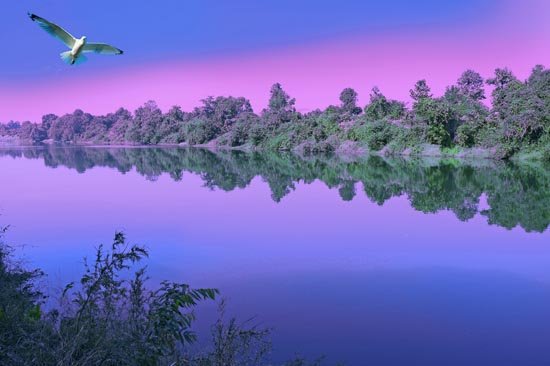 Always remember, early bird gets worm. Soft delicate morning light will give enhanced saturation and after some time, when the sun is above the horizon, cross light will help to capture texture of the subject and give some of the best pictures.
---
---
Follow general safety rules. If you are planning to stay over night in a jungle, be prepared. One must be aware of those species of insects, frogs and snakes, which are poisonous. Help from a local guide could be hired. Rule of thumb, any insect or frog with vivid and bright colors is poisonous.
If possible, carry a survival kit.
Nature photography comes very close to wildlife photography, but for wildlife photography, we also need a telephoto lens. It is better to have an extra camera, preferably of the same make, so that we are not stuck in case of any eventuality in terms of equipment failure .
Never interfere with the nature. If you need a fire, light it in open clean area, so that accidental spread of fire is prevented.
Flower photography as a subject is not that easy as it looks. Contrast ratio of human eye exceeds much beyond that of the camera's image sensor and as a result, flower in bright sunlight looks good to eyes but when it is clicked, result is disappointing.
Look our for the subject which is in open shadow. Or cover the direct sun with translucent sheet of paper or cloth. We can also use white umbrella. Soft directional light will eliminate high contrast and delicate mould of the subject will be recorded.
Try to use wide aperture to blur out distracting back ground. This will, in addition, allow you to shoot at faster shutter speed or at lower ISO and you will get a crisp noise-free images.
---
Interested in farm and barn pictures? Click here to find some fantastic farm and country photos in rural America
---
Return back to Tips on photography from nature photography


Learn more about
Royalty free stock photography
---
Go to us-national-parks-guide.com for more information on National Parks
---
Have you got something to share?
Write about it
Get discovered - write your tips, solutions and suggestions on various topics of photography. Share your creativity with others.
Your opinion on this tip
Click below to see contributions from other visitors to this page...

ROAD PHOTOGRAPHY Not rated yet
hi i m not professional photographer it is just nature capturing because i like nature and i realy like to feel it