How to become Model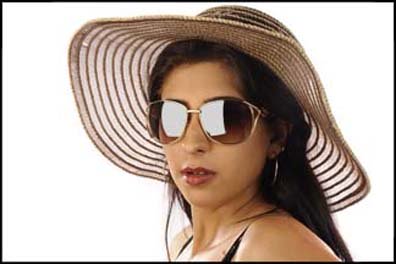 Model: Aashna Soni
New comer as a model? Here are some useful tips on how to become model.
Modelling profession is a hard and dedicated work, and you need to have full commitment for it. There is a huge competition in this field, and one wrong step will throw you out from this business.
You need to be listed with reputed modelling agency or a model coordinator. Go for one or maximum two good agencies. Agencies negotiate with their clients and ad agencies for you. They take commission for their service. They also take care of all paper work and contracts. When you are limited to one agency, agency people will know your schedule and accordingly they will promote you. If there are multiple agencies, then you may get more than one assignment on same date. This is a disaster for your business as you have to refuse, and then that agency will not give you preference.
A good agency will charge 15 to 20% of your assignment fees as their commission.
Getting listed with an agency is free. Never pay anything as "registration fees" Only thing you require is a good impressive portfolio and composite cards (comp cards). If the agency approves your portfolio, then they will enroll you in their list otherwise, they will give you some tips on how to become model, or they may reject you.
If you don't have a portfolio, agency will recommend you a photographer. Or you can find out on your own. Portfolio should have at least two to three close up shots in different lighting, some mid shots and some full length shots. There has to be some black and white and some sepia and two tone images. A portfolio is to represent you, so present yourself in the most presentable way. There is no need to use heavy props or jewelry as these components in a photograph grabs the attention of a viewer. Keep your portfolio rich in quality rather than quantity.
Wear clothes which suits you and has proper fitting. The structure of your body must be visible in the shot. There has to be few pictures in brief, swim wear or bikini. These are 'how to become model' fundamentals.
How to select a photographer?
When you have short listed photographers form the agency's recommendation, visit their studio and see their work. You also have to consider their charges for finalizing a deal. Do not go for very cheap, or you will waste your money and time. Apart from photographer, you will also have to pay for make-up man and hair stylist. Some photographers provide clothing, but avoid it, as firstly, stuff you get is repeatedly used and secondly, some clothes will not fit you properly.
My digital photography club promotes models for free. We have a barter system for only up coming models, where your portfolio is done against an assignment for free. Contact us for more details at contactmdpc@gmail.com (conditions apply)
Read about how much you can earn and how you have to set your price as a model.
Scam in modeling profession, how to smell it and avoid it
---
Go to models page to upload your photographs

Return back to Home Page from how to become model