Deciding Your Modelling Fees
Modelling fees you get in India depends on the campaign, client and how much you rate yourself as a model.
Forget about super models and celebrities, who are in this field as a model or a brand ambassador. As a new comer, you have to price yourself as per the market rates. If you demand higher price, you will not get assignment and if you work for a low price, you will not be able to survive.
Model: Aashna Soni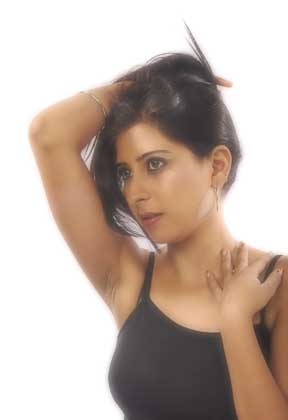 In India, general charges for male and female models are different. It is also different for different age groups. An average young female model can charge anything between 20,000/- to 100,000/- or more for one day shoot. However, you must take certain things into consideration.
Use of your photographs:
If photographs are to be used on local bases, (example: modelling assignment for malls or other local business) charges are less, but if they are to be used in whole country, then charges are higher. In the same way, if it is only for a catalog, then charges are less but if they are to be used in news paper and magazine advertisements, promotional posters and calendars, then this extended usage has to be compensated with higher price.
You also have to consider the quantity of print run. This means that if you are modelling for a catalog, which is to be printed 1000 copies, and you charge say 10,000/-, for 100,000 copies, you can charge higher price.
When you model for one particular product or service, you cannot model for any other competitive product for specific time period. This time period is known as period of release. It can be anything between one month to ten years or life long. This period is decided by the client, (which depends on your popularity and face value). Longer the period, more are your fees. This means that for a particular assignment, if you are getting 20,000/- as modelling fees and your release period is one year, you may charge 100,000/- if client demands a ten year bond. Super models are bonded for entire life, and therefore, they charge in crores.
When photographs are to be used on product packaging, you must charge at least five times of your normal fees or you must get royalty for each lot the manufacturer prints. Same formula is applied for products, which use photograph of a model. (for example - on a mug or on a 'T' shirt) In this case, you must get royalty for each lot, which is manufactured.
Modelling charges for pharmaceutical assignments are very less, however, the number of copies they print are limited. Secondly, the catalog or visual aids they print are never distributed in public but they are limited to doctors and other medical professionals. Similarly, publishing house, offering you an assignment will pay very less, if they are using your pictures for their story or article. This usage falls in editorial use, which many times does not pay you anything. However, if the magazine is reputed, and has a huge circulation, it will lift your popularity. You must demand credit for all photographs, (it should have your full name printed below the photograph) if they use without any compensation.
Modelling fees varies with individual, and depends on personal decision. It also depends on your talent, how fast you work and how good you pose. If you are good and fast in your work, modelling agencies will give you more assignments and at the same time, photographers will also give you first preference.
Modelling fees are your net fees, you get from an assignment. Travelling, accommodation, food, special clothes, make-up and hair stylist cost are born by the client.
My Digital Photography Club has standing assignments, for which we always need models. Our policy is for promoting new faces. If you are new and if you want to enter this field, there is an offer for you. Read about it here or contact us at contactmdpc@gmail.com
(Conditions apply)
Read about Modeling scam and how to avoid it.
Return back to how to be a model from modelling fees

Return back to Home Page