Green color
Representing Mother Nature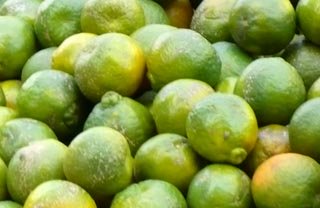 Photography by: Brian Fernandes
Green color is color of nature. It represents life, health and fertility. When mother nature is at her peak, she is full of greens. It has a verity of shades falling in the same family. It is a tranquil color but in contrast, it is also related with jealousy and poison.
---
---
Green in photography has a strong impact and it works well, both as a positive space and negative space. As a subject, most of natural fruits and vegetables are green. So green is the first choice, when we are shooting food photography. Even if other color in composition is dominating, green always add some spice in food photography.
In nature and landscape photography, green again leads with its natural appeal. It works as a foreground as well as background. since it is in form of trees and grass. It gives tranquil feel and works in harmony with blue as both these colors are placed next to each other on the color wheel. In combination, they create a serene feel in a photograph, because in nature, they are easily accepted as we are used to see green field and blue sky.
Green is versatile color, used for both, feminine and masculine use. Green work well in product photography, for the products made for health and cosmetics. In background, it gives a natural and herbal feel, which has an organic appeal. The result is enhancement and trust in a product. This is the example of feminine use, and on the other end, many engineering machinery are dark green in color, which gives them a robust look.
Green in fashion and glamour photography has its own charm as green creates good color contrast with the skin tone. However, be sure that we are not getting all over green cast in a photograph because of reflection of green from the background. All over green cast contaminating skin tone is enough to spoil the healthy look of the skin tone in an image.
As a background color and negative space, lighter shades of green works better compared to vivid version, but there is no hard and fast rule and we can experiment with vivid green color.
Light with wavelength of around 520 nm is green.
Complementary color of green is magenta. On CMYK color mode, green is produced by mixing cyan plus yellow.
Read more about how other colors work in a photograph:
Return back to Colors from Green color

Return back to Home Page