Dull colors - insipid but natural
Dull colors are the result of light grey color added to light colors. These colors look muddy. They are insipid and boring but as a background, they work really well, as they provide good focus on the main subject. It gives tranquility to the theme of a photograph.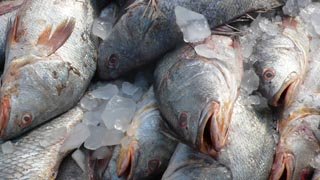 Photograph by: Brian Fernandes
In nature, all shades of blue and green turns dull when they are placed at a distance. This is because of mist, fog and pollution present in the atmosphere, which turns these colors dull. As this is a natural happening, we accept it without any objection and appreciate them in the background. That is how they work perfectly well in background as a negative space. However, we need to have some portion of either vivid or bright color in the photograph to break the monotonous look.
---
---
In fashion and glamour photography, these colors work well as a background, as they do not have any sharp features. Even in food photography, they can work in background but be careful for the insipid appearance of these colors. If given importance, then they can spoil the punch of the photograph.
These colors are rarely used on product, however some times, we see them on machinery. Though they appear feminine because of their low profile, actually they are masculine colors.
Over all impression of these colors are diffused and blurry. Yet, these colors reduce the strain within the components of a photograph. That is the reason why they play so important part in a photograph.
Though these colors rarely work on their own, they will not create any visual riot among them, irrespective of their hue. They will create a harmony and convey a soothing story.
On CMYK color mode, all these colors are light colors with some percentage of black ink.
Read more about how other colors work in a photograph:
Return back to Colors from Dull colors

Return back to Home Page