Form in Photography
Form in photography shows the actual reality of content.
As outline of an object gives information about the basic outer shape, form gives information about the actual shape. If we draw a circle on a paper it can be considered and visualized as a coin, or it can be a ball. However, it is only when shading is added, we can make out whether it is a flat piece of paper or a round shape of ball.
Form adds three dimensional effect in the shape. Form also gives information about internal contour within the basic shape. Outline of a face will not give any information about how big is the nose, but when form is playing its role, full information is revealed.
---
---
This is because of rendering of subtle gradations of lighter and darker tone and color, which conveys the impression of projections and depressions. Rendering is in form of shading, which results in a convincing illusion of reality.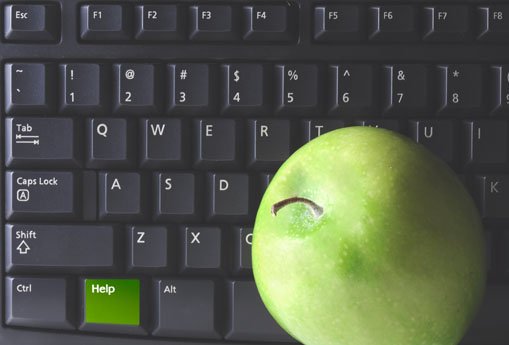 The image above explains how gradation in tone shows roundness of the apple and concavity of the key board to reveal form.
Element of form needs support of other elements. Tonality and contrast will influence the punch in form. We have to create proper balance among these elements to bring out the most appealing photograph.
In most of cases, form will play major role but when it comes to a high key or a low key image, form becomes secondary element. In this case, contrast will be a dominating element in a photograph.
Learn more about:
Return back to elements of image

Return back to Home Page from Form in photography