Quick Release Plate

---
Quick release plate by:
SHENZHEN LIANG DU PHOTOGRAPHIC EQUIPMENT CO. LTD.
SHENZHEN LIANG DU PHOTOGRAPHIC EQUIPMENT CO. LTD., is one of the leading photography equipment manufacturing company. 
Backed by a qualified team of designers and engineers, the company manufactures quick release plate, universal quick, lengthened quick, professional L-shaped quick plate, quick plate clamp base, lens repair tools, camera screws, photography PTZ, metal hood for lens, and many other components and parts, used in cameras and photographic accessories.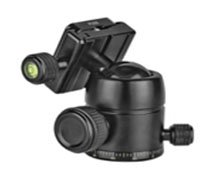 Plate holder
State of the art manufacturing factory promises quality products with OEM and ODM design and manufacturing facility. Products are well finished for quality and craftsmanship and they are easy to adjust. Strict quality control ensures Liang products have practical structure and sophisticated manufacturing durable appearance with variety of configuration and combinations. Products are manufactured from quality stainless steel and scleroid aluminum.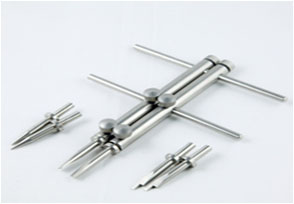 Repair tools
These products are sold to Europe, America, Asia, South Korea, Japan and many other countries.
Automation in manufacturing process, along with use of latest technology, ensures several layer protection in the product. The company has capacity to manufacture huge quantities and ensure fast delivery on time. As the manufacturing plant uses automatic machines, the product can be made cost effective. 
---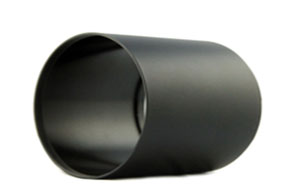 Lens hood
The products are designed with different standard level for different digital camera. The company can cater any tailor made product with specific features and dimension for camera and photographic accessories manufacturer.
---
Tripod screw
All these products are available in 1 to 10 pieces packaging. Bulk supply is delivered in 10 to 50 pieces and  50 to 1000 pieces. packaging, as per the required order.
Please contact Mr. Jacky Lu for any trade query and order placement. 
 Xi Xiang Town, Baoan District, Shenzhen Liu Tang Industry Road ,P. R. China, The No. 48
Website: http://www.liangdu.co      
E-mail: sales2@liangdu.co     
MSN: szcfjacky@hotmail.com   
Tel: +86-755-33656613     
Fax: +86-755-33656613      
Mobile: +86 015986701741  
PC: 518102            
---
Return back to product review from this page: Quick release plate