Mukesh Gupta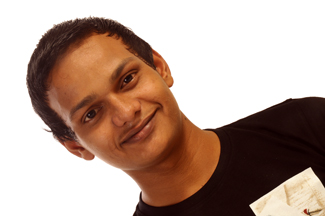 Hello friends, I am Mukesh Gupta
Date of birth: 15th June, 1995
Height: 5' - 4"
Weight: 54 kg
Shoulder: 18"
Languages: Hindi, Marathi,
Skills: Swimming, Driving (two wheeler),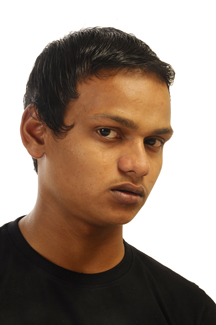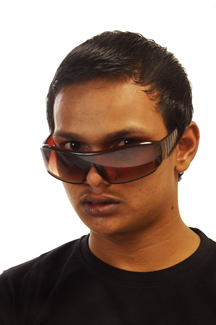 Contacts: 8652306997, 8291104898, 8652416680
E - mail: mukeshgupta585@gmail.com
Sai Nagar, Kandivli (west), Mumbai 400067 (India)
---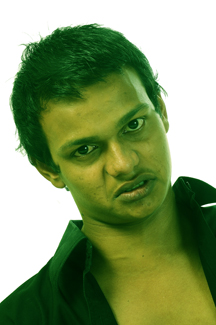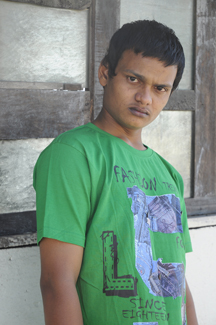 ---
I have completed my school and now I am looking for modeling and acting assignments.
I have been brought up in this city, Mumbai. My schooling was in Kandivli, and I have done lots of drama and participated in many street shows. Acting is my passion.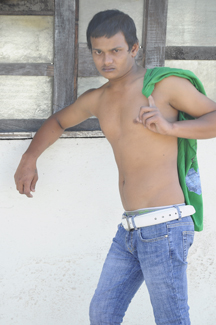 I had done a Hindi film, in which I have played a role of a hooligan who kidnaps the hero. Though it was a small role with only couple of dialogues, my interaction was with the hero, and I dominated him. I am more keen for acting. 
As an actor, I understand the need and perform my part as per wish of the director. I am truly dedicated to my work and I am not afraid of performing any task or stunt, even if it is dangerous.
I can swim and ride bicycle. I can drive motor cycle. I am learning to drive a four wheeler. I am willing to learn dancing and fighting. For need of role, I am ready to change my looks.
Please offer me a role and I assure you that I will not  disappoint you.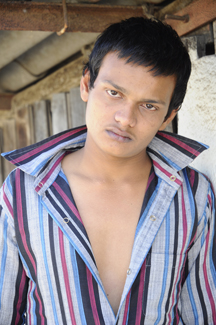 Admin note: Mukesh is a fresher, keen on acting. Though he has not taken any formal training on acting, but he is a fast learner, and understands and takes direction as per requirement of shots.
Our team has worked with him and we have found that he is completely committed to his profession. Very polite and obedient in nature, he is punctual and dedicated to his assignment.
We are conducting workshops on acting, and we will update his status on workshop.
Return back to Home Page from this page: Mukesh Gupta