Color correction filters in photography
Color correction filters in photography are used when we are shooting on film. With digital photography, they are rarely required.
Film is balanced to give correct color rendering, if certain quality of light acts on it. Quality of light, or color temperature of light becomes important factor and when a film, which is balanced for day light shoot (of 5500 degree kelvin) is used with day light, then it will give correct colors.
Below is an example of a photograph, shot on a film, which is balanced for day light. Natural day light was used for this photograph. All colors are correct.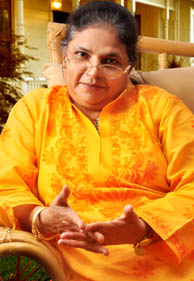 However, color temperature is never constant through out a day. It is much low to 2700 degree kelvin during early and late hours and reaches up to 14000 degree kelvin during mid bright sunny day. Ideal temperature of 5500 degree kelvin is only between 9am to 11 am and 3.30 pm to 4.30 pm, in tropical area and during this time only, the film gives correct colors.
---
---
Below is an example, what happens, when we shoot the same film in a bulb light. The result shows red and orange cast, and all actual colors and whites are shifted towards red hue.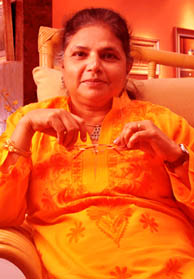 In addition, if this film is shot with fluorescent light, the result will be full of green color cast.
So in this case, if we want to shoot a film with different quality of light, we have to add an optical filter to correct the color. These filters are colored glass of specific tint, assigned with a specific number, and recommended by the film manufacturer for particular correction, as nature of a film slightly defers from a manufacturer to manufacturer.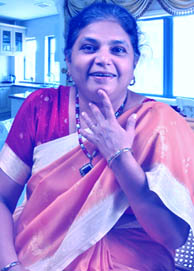 This is a result, if we shoot a film in a day light, which is made for a tungsten or bulb light. We will get all over blue color cast. We can remove this cast with help of an amber filter.
In case of digital imaging, color correction filters are not required as most of digital cameras are equipped with "white balance" setting and we have to select a correct setting to balance given lighting conditions. Advance models of camera also offer fine tuning option to correct or improve color cast in the image, which can be used to improve a skin tone or to correct any tint in a photograph, which has beed captured because of aging of the flash light, aging of the material of an umbrella, soft box and reflectors, or it is simply because of colored walls of the room, in which you are shooting.
Model in photographs: Alba Fernandes
Return back to Photographic filters from Color correction filters

Read about Color temperature